On December 8th, London Loveiosa caught the train back to Hogwarts for a very special christmas visit.
We had a wonderful time celebrating our achievements in 2013 together and would like to say a huge thank you to all those who work at Warner Bro's Studio Tour for a fantastic day.
Chapter president Jessica and Chapter vice president Rebecca were invited to open the doors to the great hall.
Group photo in the Great Hall
We left six postcards with messages around the studios. We've already heard back from one person who found one, let us know if you find one on twitter! @LondonLoveiosa
For some members this was a return trip, but for others it was their first time at the Studios, but we all learnt new things about the making of the films. The talk on snow was super interesting!
One of the best parts of the day was frolicking in the snow together.
A huge thank you to Terri for helping to organise the trip and for the the free broom photographs and Butterbeer!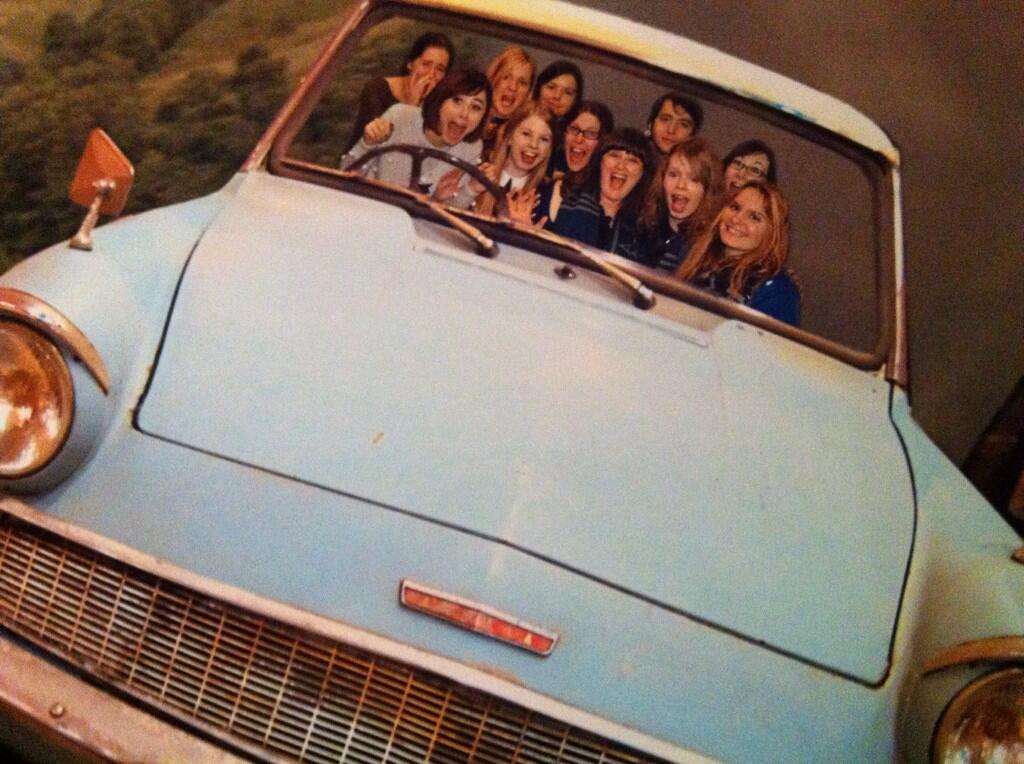 Thank you to everyone who came and we wish all of you a very merry christmas!
Photography by Natasza Lentner and Hannah Roberts